Following our successful Project 2021, during which we increased our revenue almost 75% from $3,825m in 2016 to $6,639m in 2021, we launched the latest iteration of our strategic plan, Sunbelt 3.0, in April 2021. Sunbelt 3.0 is ambitious and reflects what we believe is achievable for Ashtead. Our plan is infused with purpose for all our stakeholders; our people, our customers, our suppliers, our investors and our communities and underpinned by critical cultural elements. We are already seeing big cultural shifts across our entire business and all our territories.
Our business, even under normal circumstances, is cyclical and we have created a business model that not only accommodates that, but capitalises on it. We seek to make the most of the structural growth opportunities available to us, particularly in the US and Canada, through same-store investment, greenfields and bolt-ons. From 2011 to 2021, we achieved 16% compound annual growth in the US, of which two-thirds was from market share gains. Now we are taking the business to the next level, through Sunbelt 3.0.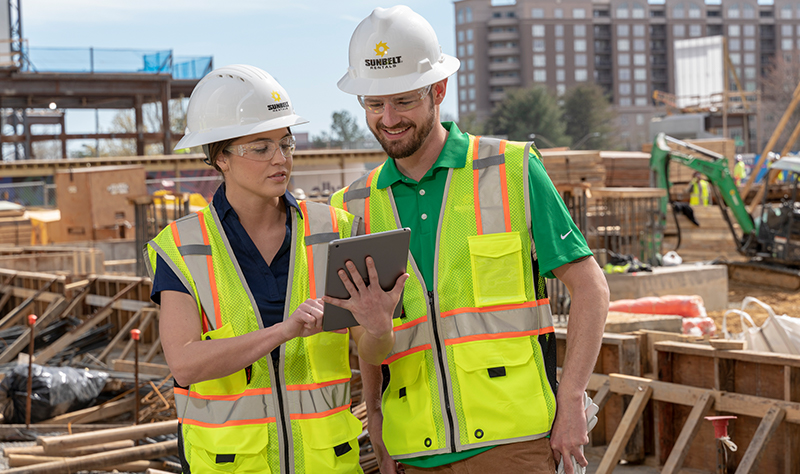 We are conservative in our approach to maintaining a stable and secure balance sheet throughout the cycle which gives us the flexibility to manage changes to the business and its environment, as and when they occur. We have been able to take decisions based on the long-term prospects for the business without having to take short-term decisions that could damage the fabric of it. The past two years have demonstrated perhaps more than anything else, our ability to not only withstand difficult market conditions, but actually to flourish under them. We have emerged from this period stronger than ever. Being a highly diversified business has enabled that, as does our strategic planning for any eventuality. We work well in good times and bad. That is what we do.
Our goal for Sunbelt 3.0 is to add 298 greenfield locations across North America bringing us to a total of 1,234 locations in 2024, while in the UK, the focus is on transforming the business over the 3.0 period to deliver enhanced and sustainable margins and returns. We have already added 88 greenfield locations in North America and a further 35 through bolt-ons, and the UK business is seeing improved performance from operating as a more cohesive unit. We are guided by five actionable components which help us capitalise on the structural growth opportunities still very much available in North America and position us as the leading rental company in the UK. These are underpinned by three cultural elements that make us who we are, investing in our people, maintaining our entrepreneurial culture but doing that at scale, and continuing to bring Availability, Reliability and Ease to our customers.
ACTIONABLE COMPONENTS:
GROW GENERAL TOOL


AND ADVANCE OUR CLUSTERS

Advance our clustered market approach through a proven playbook to meet demand and enable increased rental penetration in North America while optimising our operational network in the UK.

AMPLIFY SPECIALITY

Drive accelerated growth through recently realised Speciality scale, unique cross-selling capabilities, and demand in the early phases of rental penetration.

ADVANCE TECHNOLOGY

Make the move from industry-leading technology platform, to a leader among the broader industrial and service sector; further improving our customer value proposition and capture the benefits of scale across the Group.

LEAD WITH ESG

Embracing responsible sustainability and success for our people, our customers, our communities and our investors; while unlocking structural benefits ESG will bring to rental across the Group.

DYNAMIC CAPITAL ALLOCATION

Consistent application of our capital allocation policy to optimise capital deployment for the benefit of all stakeholders.
Entrepreneurialism with scale



Bringing Availability, Reliability and Ease to our customers
Our goal in the long term is to achieve 20% market share in North America and continue to grow our share of the UK market. We believe these are realistic goals given the way the rental market continues to evolve and the way we do business. Consistent implementation of our strategy across the economic cycle will ensure we are in a strong position at all times to take advantage of the opportunities presented.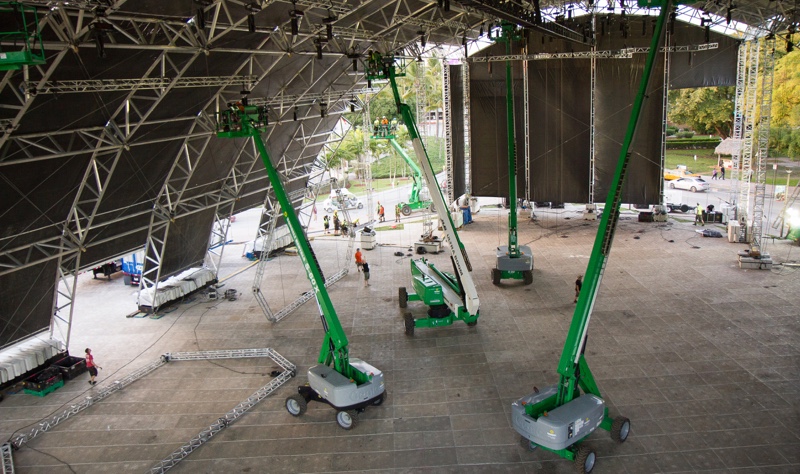 Our markets
Our markets continue to broaden, in terms of geography, range of equipment rented and the applications for which our equipment is used.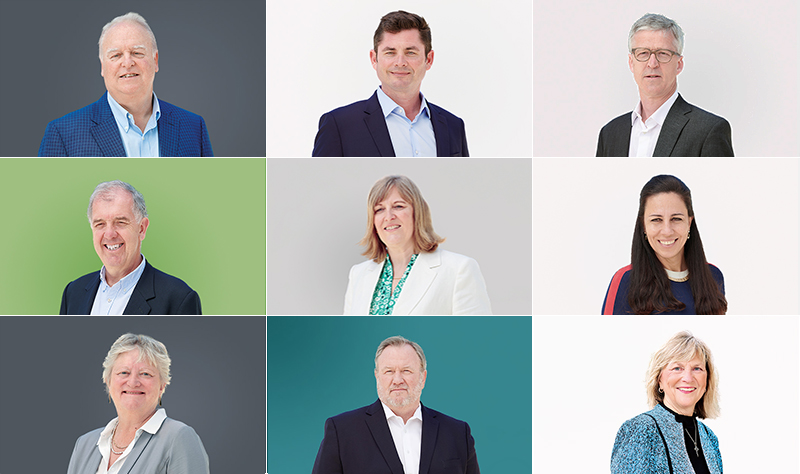 Leadership
The Company is led by an effective Board which is collectively responsible for the long-term success of the Company.