Our business will always be cyclical, but the continuing level of structural change in our markets, particularly in the US and Canada, combined with our proven strategy, makes us better able to capitalise on good economic environments and be more resilient to economic downturn.
Our strategy to optimise the opportunities presented by structural change is growth through same-store investment, greenfields and bolt-ons. From 2011 to 2019, we achieved 20% compound annual growth in the US, of which two-thirds was from structural change. Our markets remain full of potential and we do not see that changing in the short term. If the situation does change we will be well prepared. We are always conservative in our approach to maintaining a stable and secure balance sheet throughout the cycle and this enables us to maintain the flexibility we require to manage changes to the business and its environment, as and when they occur. Our focus remains on responsible, sustainable growth.
Our goal in the medium term is to achieve 15% market share in the US, take a 5% share in Canada and grow the UK market share. We continue to believe these are realistic goals given the way the rental market is evolving and the way we do business. Consistent implementation of our strategy across the economic cycle will ensure we are in a strong position at all times to take advantage of the opportunities presented. In the near term, our Project 2021 plan is to grow to 900 locations in North America and be a $5bn+ revenue business by 2021 and we are on track to deliver that ahead of schedule.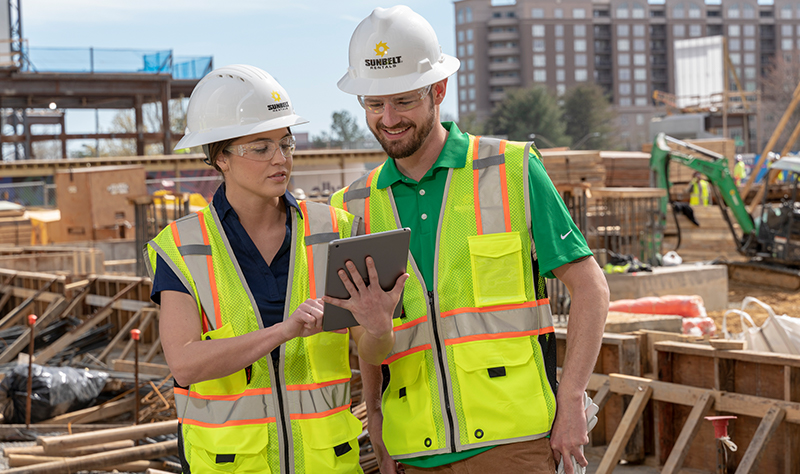 Build a broad platform for growth
Strategic priorities
Build a broad platform for growth:
target 15% US market share
take 5% Canadian market share
increase UK market share
Key initiatives
Same-store fleet growth
Greenfield expansion
Bolt-on M&A
Develop speciality products
Develop diversified clusters in key areas
Increased focus on renting out non-traditional rental equipment
Update
9% US market share
4% Canadian market share
8% UK market share
20% increase in US rental fleet at cost
20% increase in US fleet on rent
70 greenfield openings in US
$684m spent on US acquisitions
C$128m spent on Canadian acquisitions
£15m spent on UK acquisitions
Relevant KPIs & risks
KPIs
Risks
Strategic priorities
Operational excellence:
improve operational capability and
effectiveness
continued focus on
service
Key initiatives
Operational improvement:

delivery cost recovery
fleet efficiency

Increased use of technology to drive optimal service and revenue growth
ARE initiative: Availability, Reliability, Ease
Focus on culture
Update
Continued focus on improvement programmes designed to deliver improved dollar utilisation and EBITDA margins
Relevant KPIs & risks
KPIs
Dollar utilisation
Underlying EBITDA margins
RoI
Fleet on rent
Staff turnover
Safety
Risks
Business continuity
People
Health and safety
Environmental
Laws and regulations
Maintain financial and operational flexibility
Strategic priorities
Maintain financial and operational flexibility:
RoI above 15% for the Group (excluding IFRS 16)
maintain leverage in the range 1.5 to 2 times net debt to EBITDA (excluding IFRS 16)
ensure financial firepower at bottom of cycle for next 'step-change'
Key initiatives
Driving improved dollar utilisation
Maintain drop through rates
Increasing US store maturity
Maintaining financial discipline
Optimise fleet profile and age during the cyclical upturn
Update
Strong RoI at 18% (2018: 18%)
Sunbelt US dollar utilisation of 55% (2018: 55%)
Sunbelt Canada dollar utilisation of 49% (2018: 60%)
A-Plant dollar utilisation of 47% (2018: 48%)
Fall through of 49% and 52% in Sunbelt US and A-Plant
Sunbelt US EBITDA margin of 49% (2018: 50%), Sunbelt Canada EBITDA margin of 36% (2018: 30%)
A-Plant EBITDA margin of 35% (2018: 35%)
Leverage of 1.8x EBITDA
Fleet age remains appropriate at this stage of the cycle:

Sunbelt US 33 months (2018: 32 months)
Sunbelt Canada 30 months (2018: 28 months)
A-Plant 38 months (2018: 32 months)
Relevant KPIs & risks
KPIs
RoI
Dollar utilisation
Underlying EBITDA margins
Leverage
Net debt
Risks
Economic conditions
Competition
Financing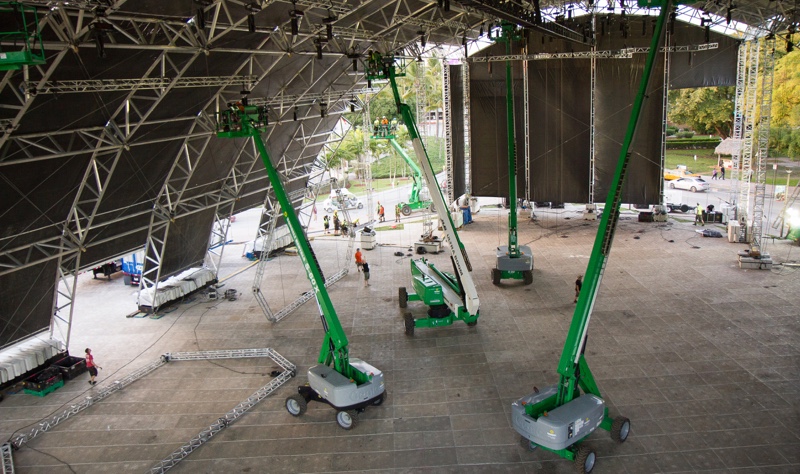 Our markets
Our markets continue to broaden, in terms of geography, range of equipment rented and the applications for which our equipment is used.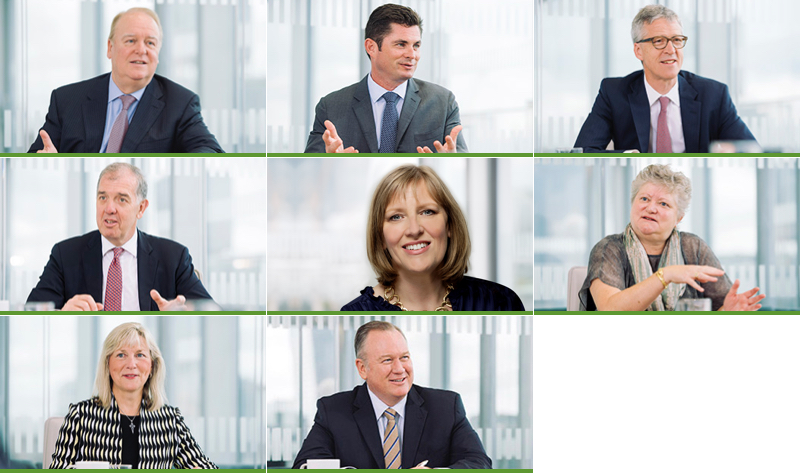 Leadership
The Company is led by an effective Board which is collectively responsible for the long-term success of the Company.