In 2019/20, we were on track for another record year when COVID-19 changed the world for everyone. We were very proud to be able to report that, despite such an unprecedented 'black swan' event, we were still able to report strong results for the year.
There was, of course, a COVID-19 impact on our final quarter results, but the underlying strength of the business and our performance in the first three quarters of 2019/20 mean we have continued to perform well overall. Our business is robust, we remain open for our customers in all our geographies and as we would in any crisis, we have activated fully our emergency response operations.
This has been done while staying true to our core value of safety for our team members, customers and the communities we serve. Earlier in 2019/20 we began a new safety programme and training activities under the Engage for Life banner which will transform the way we operate safely across the Group. Over 10,000 employees have engaged in training activities that help us understand the risks associated with unconscious habits. We are confident that the exercises we are conducting around human performance will give us an even safer and more reliable outcome and continuously improve our safety culture. The impact of COVID-19 has highlighted and tested our safety preparedness like never before.
Our business model and balance sheet are also being tested. We have talked over the years in great detail about the strength of our balance sheet and the way in which we manage the business to accommodate any set of circumstances. We always prepare for both upturns and downturns given a significant proportion of our business serves the cyclical construction industry. While no one could have foreseen the global impact of COVID-19, or the speed and severity of its impact on markets, we are pleased to see the resilience of our business model. In the past, we discussed how the real test of the resilience of the model would come in the next downturn. Sadly what we are now facing is more severe than any of us could have predicted. But we are pleased that our business model and balance sheet are supporting us now as we had always believed they would.
The main driver of our growth during 2019/20 remained organic investment and we continued to build on this investing £453m in 18 bolt-on acquisitions primarily to expand our specialty offering in the US and Canada. Acquisition highlights were King Equipment, the premier aerial work platform provider to the Los Angeles market and William F White, Canada's leading provider of production set and on-site equipment services and studio facilities to the motion picture, digital media and television industries.
We added 105 new locations in 2019/20 as we continued to broaden our product offering and geographic reach. Ours is a business that is resilient even in severe case scenarios and we expect to continue to outperform the market. The platform we have built and the diversity of product and service we are able to provide means we will always be in demand. Construction may be on hold in some places, but municipalities, state agencies and utilities etc. all need our support, now more than ever.
Our strategy remains unchanged because it works. Our market cluster approach is proving to be a significant competitive advantage in difficult times as well as good. Being able to provide a wide variety of equipment in close proximity to our customers is exactly what they need, especially during the pandemic. Businesses are all adapting to new ways of operating, but our commitment to availability, reliability and ease, coupled with our disaster relief expertise, mean we remain the first port of call in a storm. Our broader end markets, coupled with prudent financial management, means we will be better able to mitigate declining revenues than many others and emerge stronger as a result.
Our business is sound and we continue to operate well in the most unexpected and difficult of scenarios. In 2020/21, we will be focused on doing everything possible to help our business and those of our customers, get back to consistent long-term growth as soon as possible. We expect rental to continue to accelerate and that we will be in excellent shape when COVID-19 is over to support our customers.
Further details are provided in the Strategic review, available to download.
Our strategy remains unchanged because it works. Our market cluster approach is proving to be a significant competitive advantage in difficult times as well as good.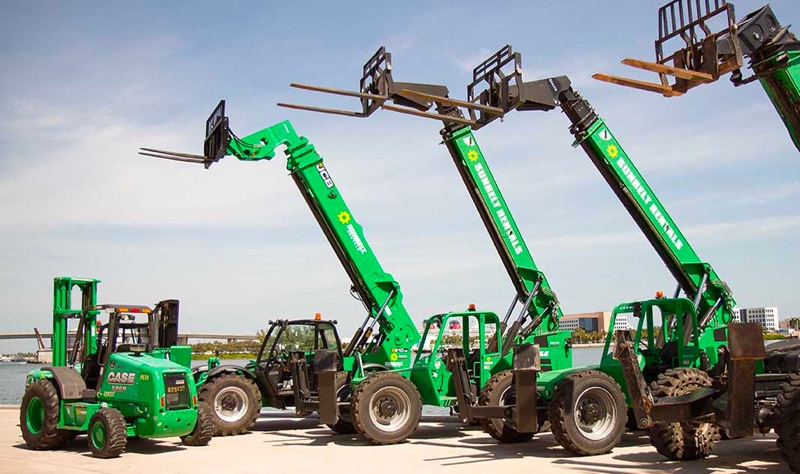 Our strategic priorities
Our business will always be cyclical and our focus remains on responsible, sustainable growth.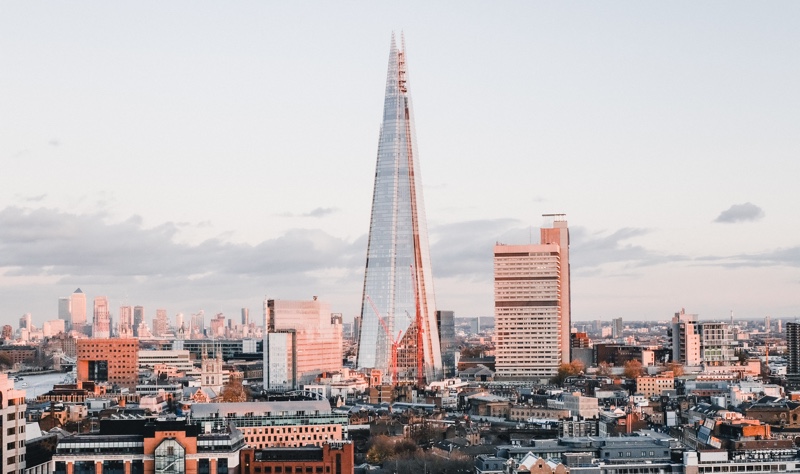 Our markets
Our markets continue to broaden, in terms of geography, range of equipment rented and the applications for which our equipment is used.