We had another excellent year. The main driver of our growth remains organic investment but we supplemented this with 24 bolt-on acquisitions.
We added 146 new locations in the year as we continue to broaden our product offering and geographic reach. The combination of this fleet investment and enhanced footprint forms a great platform for further growth as we progress with our 2021 plan.
We continue to deliver well, in markets that are generally supportive and performing as we expected from both a cyclical and structural perspective. As always, we continue to grow watchfully and responsibly. Sunbelt benefitted from generally strong end markets and, to a lesser degree, the impact of clean-up efforts following hurricanes Florence and Michael.
Our overall strategy remains unchanged, but we have been able to take advantage of increased market opportunities from recent industry consolidation and strong customer demand, which has contributed to our rate of growth. This represents an acceleration of our 2021 plan and demonstrates the flexibility we have in our plans to react to market conditions, whatever they may be. Our expansion is both geographic and product based, adding a nice mix of general equipment and specialty locations through our greenfield and bolt-on programme.
Our addressable market continues to grow, as square footage under roof and MRO (maintenance, repair and operations) opportunities increase. This is particularly useful when construction slows down for non-economic reasons, due to inclement weather, for example. We work on the basis that when construction work ends, maintenance work begins.
We made big strides this year on expanding our specialty offering as we continue to broaden our markets. There is clearly strong cyclical demand for General Tool fleet but our specialty businesses now represent 23% of our total and have seen 19% annual growth over the last three years. In the US we added locations with product solutions specific to Power & HVAC, Pumping, Flooring, Trench Shoring, Climate Control, Ground Protection and Industrial Tools – all to service our ever-broader customer base and end markets. In Canada we added Power Generation and Flooring businesses, beginning the integration of specialty into the broader business platform.
Even as we grow and enjoy the benefits of strong construction markets, we continue to diversify the business, and expect this broadening of our specialty offering to continue. Our overall 2021 plan remains in place but we have accelerated some greenfields in response to the opportunities that inevitably present themselves when there is significant market consolidation.
Group rental revenue was up 21% (18% on a constant currency basis) and we maintained margins despite opening 74 greenfields and completing 24 acquisitions in the period. The previous financial year was a particularly active hurricane season with three significant events and a huge rental revenue contribution, therefore making direct comparison difficult. There have been two hurricanes this financial year, which again unfortunately caused major devastation. Partly due to the timing of the events and partly due to the geographies affected, these resulted in $30-35m of rental revenue versus $100m last year.
Underlying pre-tax profit was £1,110m, up 17% at constant exchange rates. Sunbelt US rental only revenue grew by 20% as we continued to benefit from generally strong markets. This compares to overall US rental market growth of around 7%. Organic growth (same-store and greenfield) was 15%, while bolt-ons added a further 5%. We are well on track to deliver all elements of our 2021 strategy a year earlier than planned.
We continued our expansion in Canada by leveraging our recently built scale, in a market where we still have comparatively low share. Throughout the year, we invested in the business with existing location fleet growth, greenfields and bolt-ons, with the aim of broadening our fleet mix and geographic service capabilities, all leading to strong pro forma rental only revenue growth of 18%. The scale of our operations in Canada was transformed by the acquisition of CRS last year and, to a lesser extent, Voisin's this year. In absolute terms, Canada contributed C$344m in revenue and C$55m in operating profit in the year. In a period of rapid growth, the key is to strike a balance between growth and profitability, and in Canada we achieved this. As is the case with US end markets, we continue to see positive indicators in Canada.
A-Plant's rental only revenue grew 4% over the year. The market in the UK remains relatively flat with a competitive rate environment. However, the strength of our business in the UK means A-Plant performed better than many of its peers. We watch the market closely and are focused on customer service and operational improvement to maintain our competitive advantage.
We continue to see good end markets with significant backlogs in terms of demand for our services and we anticipate low-teen revenue growth for the coming year. We watch key indicators closely and see no evidence of a slowdown coming any time soon. So we expect our growth to continue at current rates and next year plan on opening a further c. 80 new locations.
We made big strides this year on expanding our specialty offering as we continue to broaden our markets.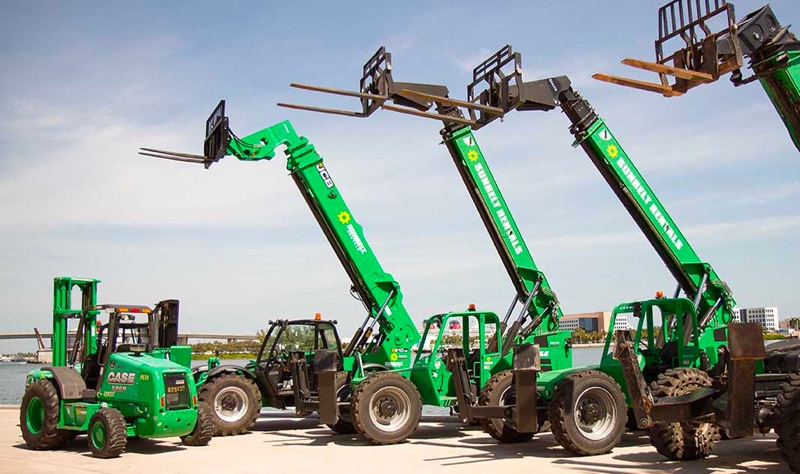 Our strategic priorities
Our business will always be cyclical and our focus remains on responsible, sustainable growth.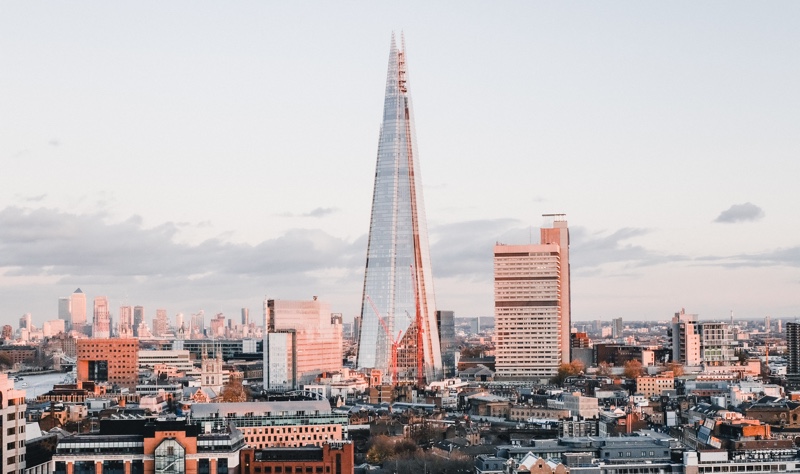 Our markets
Our markets continue to broaden, in terms of geography, range of equipment rented and the applications for which our equipment is used.