Ambition with Purpose
We are delighted to report another year of excellent results in 2022/23, continued growth and ongoing momentum. Our markets are strong and full of opportunity. We have benefitted from additional clarity around the strength of our end markets, which makes us ever more confident of our ability to generate excellent results in the short and medium term. ESG (Environmental, Social and Governance) is being embedded more and more into the business and we continue to improve our health and safety record across all our territories. Ambition with purpose remains the cornerstone of what we do.
In 2022/23, we continued to advance our Sunbelt 3.0 strategic growth plan and are ahead of schedule. We did this by executing on all our capital allocation priorities, which fuelled our existing locations and greenfield additions with new rental fleet and delivery vehicles. We added 165 locations in North America during the year, 77 by way of greenfield openings complemented by 88 locations from bolt-on acquisitions. Our additional locations combined to provide a good mix of Specialty and General Tool locations, further advancing our clustered market progress. We achieved cluster status in an additional eight of the top 100 US markets giving us 47 of our Sunbelt 3.0 target of 49. We are now in all US states except Wyoming and we operate in eight Canadian provinces. This is great progress, particularly when we look to the future, as these new locations will mature into larger contributors in terms of revenue and profits, creating more outlets to deliver the excellent service to our customers, for which we are so well known.
What we call a "trifecta" of market dynamics – supply constraints, inflation, and skilled trade scarcity – is increasing our competitive advantage rather than limiting us. These ongoing issues come with operational challenges but those are outweighed by the corresponding benefits to our business, and they favour the larger rental players such as Sunbelt. We are seeing an increased rental penetration and are taking considerable market share because we possess the scale, experience, equipment purchasing influence and financial strength needed to prosper in this market environment. Those companies benefitting from the continued structural change are the very few, larger, more experienced, more capable rental companies who can position themselves to be there for this increasing customer demand, thereby realising a larger share of what is without question a larger and growing market. Our business is positioned to win in this environment.
We are also benefitting from the significant increase in US federal spending as a result of the three legislative Acts passed recently. We look at these in more detail in our markets section. The greater visibility we have over our end markets comes in part from this recent legislation. Some c. $2bn has been committed to investment as a result of this legislation. The opportunities inherent in these Acts add to what is already a strong level of end market activity. The growing mega project landscape, together with the small to mid-sized projects and the maintenance, repair and operations of the geographical markets we serve, present ever greater opportunities.
What we refer to as mega projects are an increasingly important aspect of our business. These are large-scale, over $400 million, multiyear projects that give us greater long-term visibility over income streams. They are increasingly an important part of our strategy enabling us to plan and forecast long into the future. These projects are of 3+ years duration.
We continue to see good performance across all parts of the business. All our Specialty businesses performed well through every geographic region. This continues to demonstrate tangibly the structural shift our customers are making from ownership to rental as we provide a trusted and reliable alternative to ownership. Further, our Specialty business lines service principally non-construction markets and therefore act as a good proxy for the strength of this incredibly large end market. Our balance sheet remains strong, giving us a competitive advantage and positioning us well to take advantage of these structural changes that continue to drive our market.
As we enter the final year of Sunbelt 3.0, we are looking forward to Sunbelt 4.0, which we will launch in April 2024. This will build on the significant progress we have made during Sunbelt 3.0 and leverage our increased scale and advanced technology platform to drive growth and returns and strengthen our business for years to come.
Further details are provided in the Strategic review, available to download.
We are seeing an increased rental penetration and are taking considerable market share because we possess the scale, experience, equipment purchasing influence and financial strength needed to prosper in this market environment.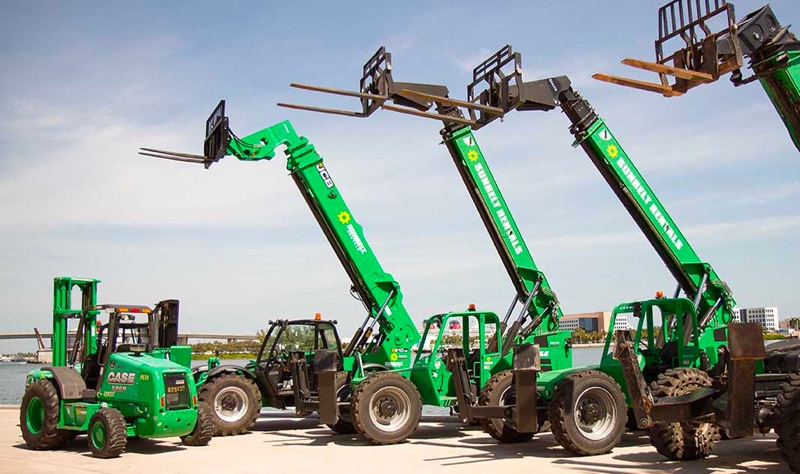 Our strategic priorities
Our business will always be cyclical and our focus remains on responsible, sustainable growth.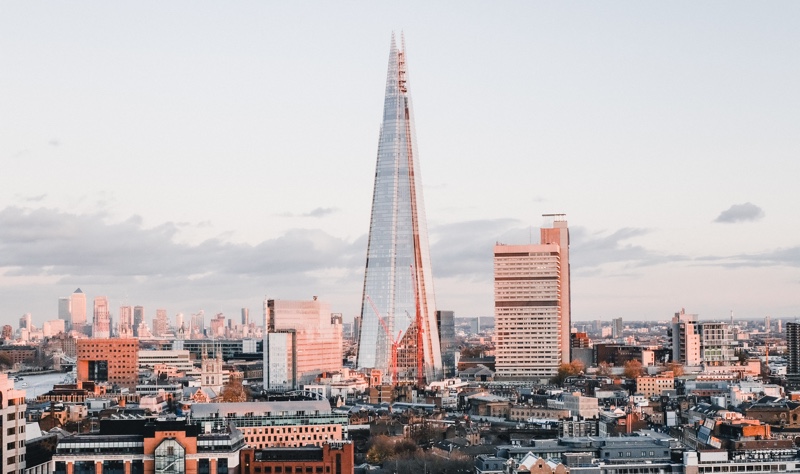 Our markets
Our markets continue to broaden, in terms of geography, range of equipment rented and the applications for which our equipment is used.