The world has been through the most difficult period we have known for many years. When COVID-19 first appeared, not many people foresaw that we would still be dealing with it well into 2021. The pandemic has clearly impacted our business, but Ashtead is a business built to withstand hard times and this past year has seen our strategy and business model put through the toughest of tests. The diversification of the business continues to pay off and we have performed well, both operationally and financially, despite the impact of COVID-19.
We made a decision early on in the pandemic that our priority was to all our stakeholders, our people, our customers, our investors and our communities, but our people first and foremost. We recognised quickly that this crisis was very different to the financial crisis of 2008/09. We have long focused on diversifying the business to be less reliant on construction, strengthening our balance sheet to fund and support our business model and growth at the right point in the cycle, and investing in people, technology and system improvements. While COVID-19 was completely different, we had confidence in our business and its free cash flow characteristics in a downturn. We modelled a number of scenarios for the business, making sure we had in place what was needed, with good disciplined cost management and cash preservation in place and deciding early on that we would be there for our people.
We have a team of c. 19,000 people for whom we immediately removed the fear of furlough and lay-offs so they were able to focus on our customers and continue doing what they do best. Not only did we remove any fear of furlough or lay-off, we provided additional support through additional paid time off for COVID-19 related reasons, discretionary bonuses and a 2% pay rise for skilled trade team members. Now we have brought forward a c. 6% pay rise for skilled trades in North America to June 2021 to address the labour pressures we are encountering. We felt we did not need any of the government subsidies or support schemes available and this approach enabled us to be there for all our staff, customers, investors and communities. It meant that despite difficulties, we gained meaningful market share because we were there for our customers, we were deemed essential in all geographies and as a result there was even greater trust in our service. That was a simple thing to do but we believe it became a material ingredient in our success over the year. We were able to improve on our relative position because of the decisions we made early on in the COVID-19 crisis.
We saw industry leading performance with resilience in our General Tool segment and ongoing growth in our Specialty businesses, which reinforces the clear structural opportunities that will fuel our future growth. Our revenue performance and continued cash and operating cost discipline throughout 2020/21 delivered record free cash flow of £1,382m. This contributed to reducing our debt and lowering leverage.
Throughout this time, we continued to invest in the business, including our technology platform and our rental fleet to ensure it was serviced, well maintained and rent-ready in advance of the recovery in activity. Furthermore, in addition to not reducing pay levels, we continued to pay bonuses and made additional discretionary payments to our skilled trade workforce as a mark of thanks for their hard work and dedication in working safely in a far from easy COVID-19 environment.
We were excited to launch our new strategic plan in April 2021, Sunbelt 3.0, which has at its core, growth and resilience, the title of this Annual Report. It is an ambitious three-year growth plan that is rooted in the fundamentals of our business. It is comprised of five strategic actionable elements supported by the strength of our culture, namely:
grow General Tool and advance our clusters;

amplify Specialty;

advance technology;

lead with ESG (Environmental, Social and Governance); and

dynamic capital allocation.
We will add 298 new locations in North America over the course of the plan to give us 1,234 locations in North America. We will then be present in every US state except Montana, Wyoming and Alaska and in all Canadian provinces. The UK business will undergo an ambitious transformation through Project Unify and we plan to go from being among the leaders, to the absolute leader in the industry in the UK, with returns to match. Sunbelt 3.0 will lead to growth in our workforce, growth for the new customers we will be able to serve, growth for our supply chains, in the communities we will be investing in and of course, for our investors.
Our plan is driven by our customers' increasing reliance on our abilities to invest quickly when we need to and they need us to, to enable them to build, repair, replace and improve. Our purpose is to enable our customers to do whatever they need to do with our help. As part of our wider commitment to our communities, for the first time we are including ESG priorities in our strategic plan. We are committing to reduce our carbon intensity by 35% by 2030 and by 15% during the three-year plan. Ashtead can make a significant contribution to improving the environment and we will discuss later in this report the crucial role of rental in reducing absolute carbon emissions.
Our core principle of safety has been tested this year more than ever before with the majority of our workforce continuing to work on-site. Our priority has been to safeguard Sunbelt's own essential service providers as well as our customers and members of the communities we serve. We have done so with a relentless focus on our safety and wellness platform - Engage for Life.
We continue to have the utmost confidence in our business as demonstrated by our performance over the last year in the most difficult of circumstances and our ambitious and purposeful new Sunbelt 3.0 strategic plan.
Further details are provided in the Strategic review.
We made a decision early on in the pandemic that our priority was to all our stakeholders, our people, our customers, our investors and our communities, but our people first and foremost.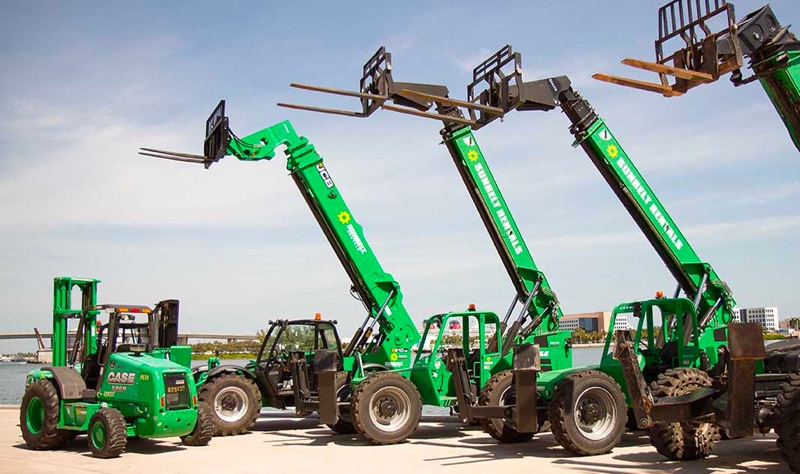 Our strategic priorities
Our business will always be cyclical and our focus remains on responsible, sustainable growth.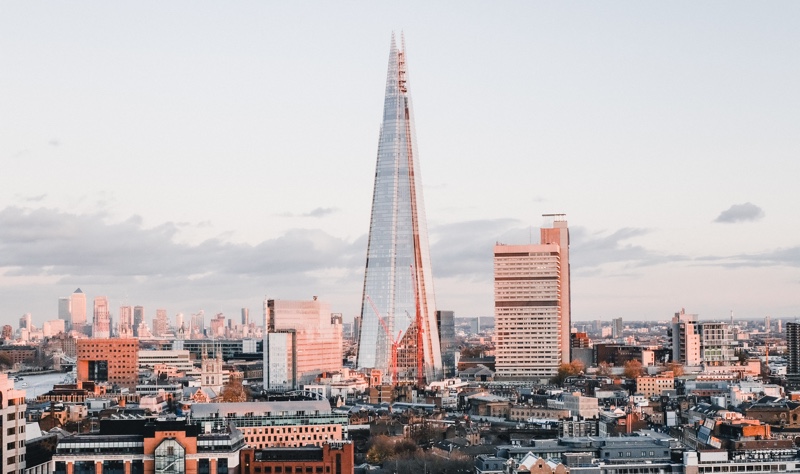 Our markets
Our markets continue to broaden, in terms of geography, range of equipment rented and the applications for which our equipment is used.