Ambition with Purpose
We are delighted to report that Ashtead had a very good year in 2021/22, delivering record performance, and we remain optimistic about the years to come. We are also making huge inroads in our ESG ambitions. Our safety record remains industry-leading and we remain relentlessly focused on our safety and wellness platform, Engage For Life. The authenticity of our advocacy in this area especially, is leading to genuine cultural change across the organisation. The sustainable nature of how we operate is increasingly important to our customers. Real momentum is occurring in our markets, in how we do business day-to-day, how we are positioning ourselves for long-term growth and how we are embedding our innate sense of purpose in everything we do. We believe this is good news for our customers, our people, our investors and the communities in which we operate. This is our ambition with purpose.
The last two years have been challenging, but we have emerged stronger than ever before. Our growth strategy is on track, our rental revenue is growing strongly, we are generating strong free cash flow alongside record levels of fleet investment. Our balance sheet is stronger than ever and we have the funds available to finance expected future growth. We are delivering on our plans for growth in General Tool, seeing acceleration in our Specialty businesses and continuing to advance the technology that makes it all possible.
There are several factors that cause us to be optimistic about the future. First we are seeing a significant volume of large projects that need our services; large construction projects, infrastructure projects, industrial maintenance projects and large events. Often these are multi-year projects which signify long-term revenue opportunities for us. Many industries are seeing massive change as a result of environmental considerations and their need for rental is increasing as a result. If you consider American automotive manufacturing, for example, it almost has to start over to build new manufacturing capacity for electric vehicles and batteries. So there will be new factories to be built or whole assembly lines revised. In addition, the $1 trillion US infrastructure bill is driving further new, large-scale projects. We believe challenges with skilled labour availability will result in these projects taking longer to complete and accelerate the shift to rental.
While current economic conditions are causing concern to businesses and investors alike, we see them as benefitting rental. Particularly, supply constraints, an inflationary environment and fears about labour supply, are all issues which we believe we are positioned to solve. Our ability to navigate these challenges through engaged planning with our key manufacturers throughout the pandemic and in conjunction with the timeliness of Sunbelt 3.0, has become an advantage. During 2021/22, we were able to facilitate the largest rental fleet capital expenditure year in our history, all in an incredibly difficult supply constrained environment.
Similarly, after nearly a decade-long economic cycle with minimal levels of inflation, businesses are experiencing inflation in most cost lines. We anticipate the levels of inflation seen in 2021/22 will moderate but we may well have a cycle with modest inflation throughout. We have been able to digest these inflationary realities through scale efficiencies and rental rate improvements, and are confident this will continue to be the case. Lastly, there is a shortage of general labour, however, when you think about our business, it's not just general labour. The vast majority of our workforce is comprised of skilled trades, specifically, mechanical technicians, licensed commercial drivers and equipment application specialists. The availability of such a workforce is not just limited, it is scarce. As an example, US construction job openings are at their highest level in 20 years. Unlike the first two issues, we believe the duration of this goes on as far as we can see with no known catalyst to reverse it.
How do these issues impact us and our customers day to day? If a customer cannot afford to buy or physically acquire an item of equipment, the only option is to rent that equipment. If you cannot hire a mechanic to service your equipment, your alternative is rental. If you are not big enough to get the attention of the suppliers of the equipment you need, your alternative is rental. If equipment prices are high, our customers will be more reluctant to buy and instead preserve their financial resources, so rental will therefore continue to expand.
We are always planning ahead to make sure we have the fleet and the skilled drivers, mechanics and tradespeople we need. That is our focus. We also have the scale to get the equipment and people we need more easily than smaller operators. These considerations are not a focus for a live events company, or a big construction company, for example. If market conditions are challenging, a business does not have time to think about the equipment needed or the people required to take care of that equipment. They have to focus on the job they do. We will continue to step in and do whatever it takes to get their job done.
As we believe we have demonstrated, growth in our business is driven, to a certain extent, by market growth, but also by a unique set of circumstances both across the rental industry and the wider economy, that will impact our entire customer base. We believe it is always good to be in the rental business. As rental expands and as more businesses in more sectors become accustomed to renting the equipment they need, it becomes difficult to go back. There is no rational reason to go back. Rental penetration will be broader and deeper and we will continue to grow.
Further details are provided in the Strategic review, available to download.
We are always planning ahead to make sure we have the fleet and the skilled drivers, mechanics and tradespeople we need. That is our focus.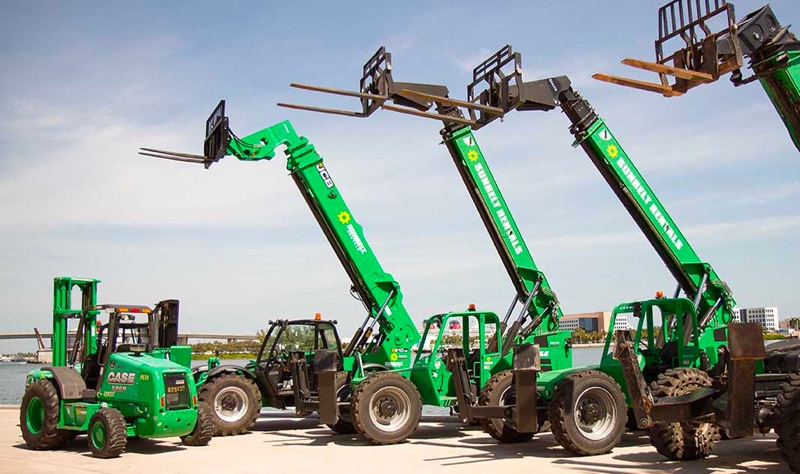 Our strategic priorities
Our business will always be cyclical and our focus remains on responsible, sustainable growth.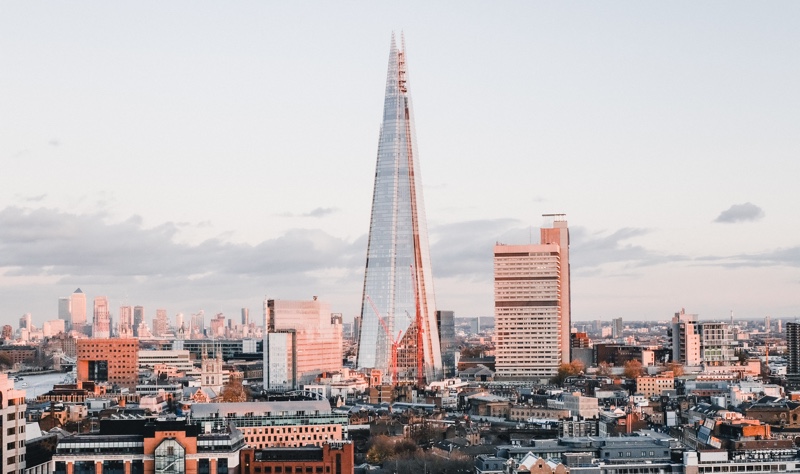 Our markets
Our markets continue to broaden, in terms of geography, range of equipment rented and the applications for which our equipment is used.