Principal risks and uncertainties
The Group recognises the importance of identifying and managing financial and non-financial risks faced by the business. In response to this, it has developed a rigorous risk management framework designed to identify and assess the likelihood and consequences of risks and to manage the actions necessary to mitigate their impact, including those related to climate-related matters.
Our risk identification processes seek to identify risks from both a top-down strategic perspective and a bottom-up business perspective. The Board has overall responsibility for risk management, setting of risk appetite and implementation of the risk management policy. This is designed to enable our employees to take advantage of attractive opportunities, yet to do so within the risk appetite set by the Board.
On balance, the Committee believes that climate change and emerging technologies will increase the demand for rental and continue the shift from ownership to rental, rather than presenting a risk to our business model.
Change in risk in 2022/23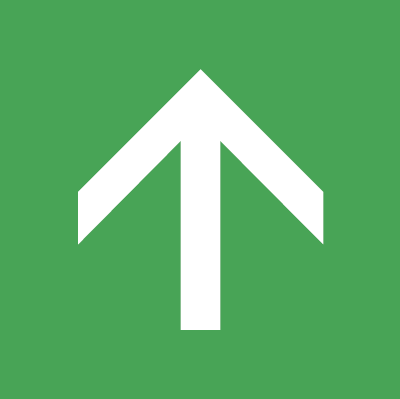 Increased risk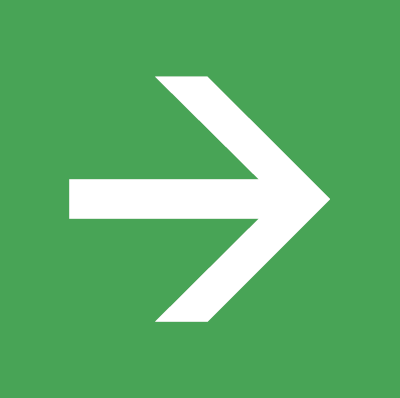 Constant risk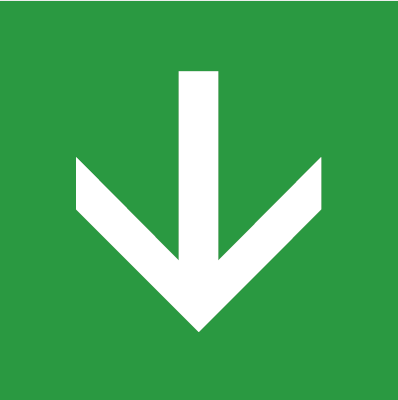 Decreased risk
Link to strategic priority: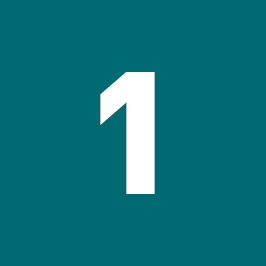 Grow General Tool and advance our clusters


Amplify Specialty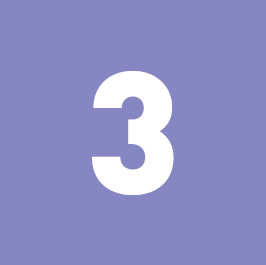 Advance technology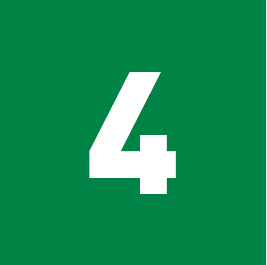 Lead with ESG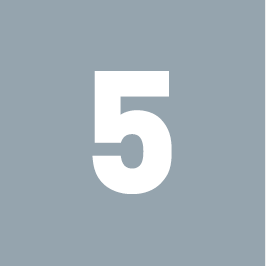 Dynamic capital allocation
Economic conditions
Potential impact
In the longer term, there is a link between levels of economic activity and demand for our services. The most significant end market which affects our business is construction. The construction market is cyclical and typically lags the general economic cycle by between 12 and 24 months.
The economic uncertainties resulting from the impact of pandemics (such as COVID-19) is considered as part of this risk.
Mitigation
Prudent management through the different phases of the cycle.
Flexibility in the business model.
Capital structure and debt facilities arranged in recognition of the cyclical nature of our market and able to withstand market shocks.
Change
Our business continues to perform strongly and is well positioned to manage and benefit from the unique market conditions we face, including supply chain constraints, inflation and labour scarcity, all of which we believe will be ongoing drivers of structural change.
However, while market forecasts are predicting continued growth both in terms of starts and the rental market, supported by the emergence of 'mega projects', there remains some uncertainty in end market conditions.
Competition
Potential impact
The already competitive market could become even more competitive and we could suffer increased competition from large national competitors or small companies or local companies resulting in reduced market share and lower revenue.
This could negatively affect rental rates and physical utilisation. Continuing industry consolidation could also have a similar effect.
Mitigation
Create commercial advantage by providing the highest level of service, consistently and at a price which offers value.

Differentiation of service.

Enhance the barriers to entry to newcomers provided by our platform: industry-leading technology, experienced personnel and a broad network and equipment fleet.

Regularly estimate and monitor our market share and track the performance of our competitors.
Change
Our competitive position continues to improve. We have grown faster than the market, and continue to take market share from our smaller, less well financed competitors. We have a 13% market share in the US, a 9% market share in Canada and a 13% market share in the UK.
Cyber Security
Potential impact
A cyber-attack or serious uncured failure in our systems could result in us being unable to deliver service to our customers and/or the loss of data. In particular, we are heavily dependent on technology for the smooth running of our business given the large number of both units of equipment we rent and our customers. As a result, we could suffer reputational loss, revenue loss and financial penalties.
This is the most significant factor in our business continuity planning.
Mitigation
Stringent policies surrounding security, user access, change control and the ability to download and install software

Testing of cyber security including red team exercises, system penetration testing and internal phishing and other training exercises undertaken.
Use of antivirus and malware software, firewalls, email scanning and internet monitoring as an integral part of our security plan.
Use of firewalls and encryption to protect systems and any connections to third parties.
Use of multi-factor authentication.
Continued focus on development of IT strategy taking advantage of cloud technology available.
Separate near-live back-up data centres which are designed to be able to provide the necessary services in the event of a failure at a primary site.
Change
We continue to enhance the Group's cyber security profile, with a significant and ongoing investment in resource and tooling. Nevertheless, cyber security remains a continually evolving area and a priority for the Group.
In relation to business continuity, our plans have been subject to continued review and update during the year and our disaster recovery plans are tested regularly.
Health and safety
Potential impact
A failure to comply with laws and regulations governing health and safety and ensure the highest standards of health and safety across the Group could result in accidents which may result in injury to or fatality of an individual, claims against the Group and/or damage to our reputation.
Mitigation
Maintain appropriate health and safety policies and procedures regarding the need to comply with laws and regulations and to reasonably guard our employees against the risk of injury.
Induction and training programmes reinforce health and safety policies.
Programmes to support our customers exercising their responsibility to their own workforces when using our equipment.
Maintain appropriate insurance coverage.
Change
The health and safety of our team members continues to be a key focus area for the Group and an area of continuous improvement.
In terms of reportable incidents, the TRIR was 0.97 (2022: 0.90) in the US and 0.89 (2022: 1.49) in Canada. The RIDDOR reportable rate was 0.25 (2022: 0.22) in the UK.
People and culture
Potential impact
Retaining and attracting good people is key to delivering superior performance and customer service and maintaining and enhancing our culture.
Excessive staff turnover is likely to impact on our ability to maintain the appropriate quality of service to our customers and our culture and would ultimately impact our financial performance adversely.
At a leadership level, succession planning is required to ensure the Group can continue to inspire the right culture, leadership and behaviours and meet its strategic objectives. Furthermore, it is important that our remuneration policies reflect the Group's North American focus and enable us to retain and enhance our strong leadership team.
Mitigation
Provide well-structured and competitive reward and benefit packages that ensure our ability to attract and retain the employees we need.
Ensure that our staff have the right working environment and equipment to enable them to do the best job possible and maximise their satisfaction at work.
Invest in training and career development opportunities for our people to support them in their careers.
Ensure succession plans are in place and reviewed regularly which meet the ongoing needs of the Group.
Change
Our compensation and incentive programmes have continued to evolve to reflect market conditions, the economic environment and the results of our employee engagement surveys. We intend to address the remuneration gap between the Group and its US peers in our next remuneration policy.
Diversity, equity and inclusion programmes are established across the business to enhance our efforts to attract and retain the best people.
We are increasing our focus on mental health including 'Let's Talk Mental Health' in the UK.
Environmental
Potential impact
The Group has made a long-term commitment to reduce its Scope 1 and 2 carbon intensity by 35% by 2030, from its level in 2018, with a near-term commitment to reduce its carbon intensity by 15% by 2024, and set out a roadmap to achieve this. Failure to do so could adversely impact the Group and its stakeholders.
A significant part of our rental fleet is reliant on diesel engines. Over time, lower carbon alternatives will become available as technology advances. If we do not remain at the forefront of technological advances, and invest in the latest equipment, our rental fleet could become obsolete.
In addition, we need to comply with the numerous laws governing environmental protection matters. These laws regulate such issues as waste water, storm water, solid and hazardous wastes and materials, and air quality. Breaches potentially create hazards to our employees, damage to our reputation and expose the Group to, amongst other things, the cost of investigating and remediating contamination and also fines and penalties for non-compliance.
Mitigation
Policies and procedures in place at all our stores regarding the need to adhere to local laws and regulations.
Procurement policies reflect the need for the latest available emissions management and fuel efficiency tools in our fleet.
Collaboration with key suppliers to develop and pilot new technologies.
Lower carbon vehicle transition plan.
Real estate and facility standards to reduce emissions from our operations.
Monitoring and reporting of carbon emissions.
Change
The Group has appointed a SVP of Sustainability to lead our work on sustainability-related matters, including those relating to the impact of climate change on the environment.
The work of the Health, Safety and Environmental departments, and the Sustainability and operational audit teams, continue to assess environmental compliance.
Our 2021/22 Scope 1 and 2 carbon emissions have been validated by the Carbon Trust and we will obtain assurance over our 2022/23 Scope 1 and 2 data prior to the publication of the Group's 2022/23 Sustainability report.
In 2022/23 our Scope 1 and 2 carbon emission intensity ratio reduced to 38.4 (2022: 42.2).
We are working to quantify our Scope 3 emissions, the largest components of which are category 11 (use of sold products) and category 13 (downstream leased assets). These categories are complex to measure and reliant on significant assumptions and estimation techniques.
Laws and regulations
Potential impact
Failure to comply with the frequently changing regulatory environment could result in reputational damage or financial penalty.
Mitigation
Maintaining a legal function to oversee management of these risks and to achieve compliance with relevant legislation.
Group-wide modern slavery, business ethics and ethical sourcing policies, and whistle-blowing arrangements.
Evolving policies and practices to take account of changes in legal obligations.
Training and induction programmes ensure our staff receive appropriate training and briefing on the relevant policies.
Change
We monitor regulatory and legislative changes to ensure our policies and practices reflect them and we comply with relevant legislation.
Our whistle-blowing arrangements are well established and the Company Secretary reports matters arising to the Audit Committee and the Board during the course of the year.
During the year 8,678 people in the US, 703 people in Canada and 779 people in the UK underwent induction training. In addition, training programmes were undertaken in safety and business ethics.
Emerging risks
In addition to the principal risks identified above, the Board considers what emerging risks may also impact the Group. In identifying emerging risks, the Board has considered both third-party risk analysis as well as internal views of emerging trends which may impact the business. As a result of this analysis, the Board specifically considered supply chain constraints, climate-related matters and emerging technologies, including battery-led technologies and autonomous machines.
In relation to our supply chain, we work with industry-leading rental equipment manufacturers and have achieved significant competitive advantages, including cost savings, through our scale and working relationships.
Across the Group, our top five suppliers now account for c. 50% of our rental capital expenditure and, in most cases, we are larger than our suppliers. There is a risk that our key suppliers are unable to supply the equipment required to meet our replacement and growth requirements in a timely manner. The Board believes that the Group has sufficient alternative sources of supply and inherent flexibility in its business model and a $16bn rental fleet, if a supplier is unable to deliver equipment as scheduled. However, it acknowledges that transitioning to a new principal supplier could cause short-term disruption to our procurement.
In relation to climate-related matters, the Board believes these are addressed principally through our environmental risk and our commitment to reduce our carbon intensity, but notes that this is a developing area and as such continues to monitor the ways in which climate change may affect the Group in the future. On balance, the Board believes that the impact from climate change and emerging technologies will increase the demand for rental and continue the shift from ownership to rental, rather than presenting a risk to our business model.