Health and safety
The Group's success is built on a culture which places health and safety at its core. We are committed to improving continually our safety performance, both in how we operate and the equipment and services we provide for customers. We believe that being recognised for excellence in health and safety provides us with significant competitive advantage.
We target safety improvement through health and safety programmes and encouraging employees to keep their own safety and that of their colleagues in mind at all times. Our safety training for employees, managers and leaders reinforces the importance of a safety-first mindset and we pay particular attention to near misses as a way of continuing to understand and focus on safety risks. All incidents and near misses are investigated and responded to swiftly.
Our health and safety mindset goes beyond core safety programmes. For example, our 'Power Up' initiative ensures our employees are 'ready to go' every morning, encouraging our team members to have a broader view of their wellbeing.
Safety initiatives
We encourage staff to take responsibility for their own safety and have core safety processes across all our stores. Our senior leadership teams have weekly safety meetings to provide focus towards developing solutions that can be replicated across the Group. We hold annual safety weeks designed to increase awareness of the importance of safety across the business.
Driver and vehicle safety
Our fleet of vehicles drives more than 300 million miles every year delivering our fleet and servicing the needs of our customers. Covering this distance means safety on the road for our drivers and other road users is paramount. While we have one of the safest fleets in the equipment rental industry, we continue to focus on safety through our commercial vehicle training programme and defensive driving courses so we can target ways in which we can further reduce our incident rate.
Working with our customers and suppliers
Being a responsible business means sharing and promoting our safety culture with our customers and suppliers whenever possible. We have the highest safety expectations for all our equipment suppliers. For our customers, we have dedicated mobile elevated work platform, forklift and earth moving operator trainers and we offer customised training programmes to fill their needs. We work with customers' safety teams to develop customised training courses, sometimes for a specific jobsite and participate in training days for major customers, demonstrating safe use of equipment and running training seminars. This is in addition to the routine safety briefings that accompany equipment rental.
We see this as an area of added value and a way to enhance safety with those we work with and across our sector more widely.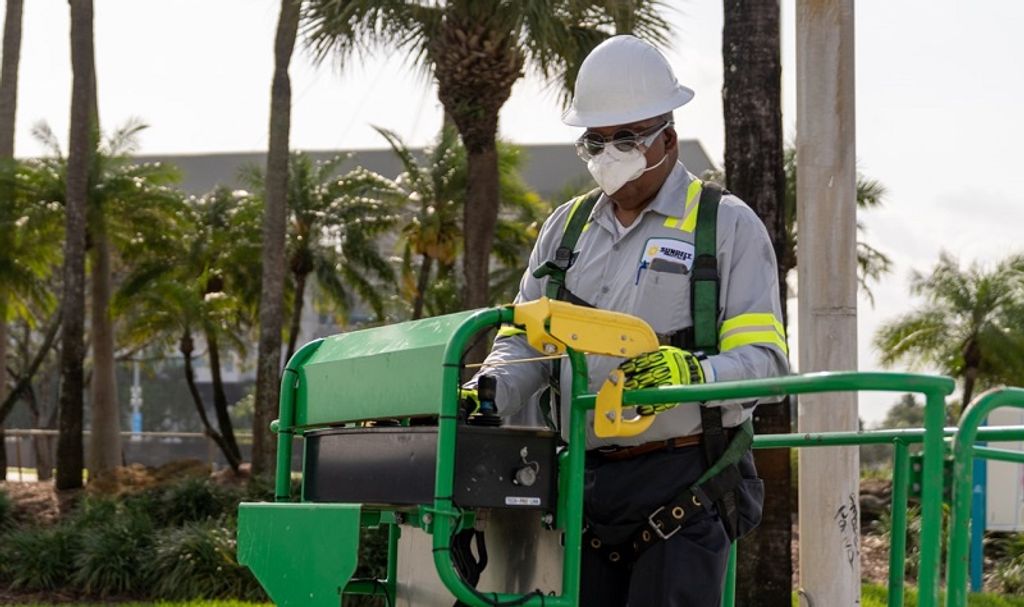 Human Capital
Developing our people
The commitment and skills of our workforce contribute directly to our success. Whatever level an employee is at in the business, we aim to train them to improve their skills and give them opportunities for career development through clearly defined, but flexible career pathways. To keep the best talent in the business, we need to match our people's career ambitions by providing a clear route for progress and development. We offer a wide range of technical, sales, management and leadership training to all employees.
Pay and benefits
Pay and benefits is one of the most significant factors in attracting and retaining the best people.
Our employees' pay and benefits are made up of competitive fixed pay and a range of benefits and incentive programmes to motivate employees and support our business' success. Sunbelt UK is an accredited Living Wage Employer while in North America we have adopted a Leading Wage approach to ensure all employees are paid an hourly rate more than the state and federal recommended rates and at a level which is competitive to the market.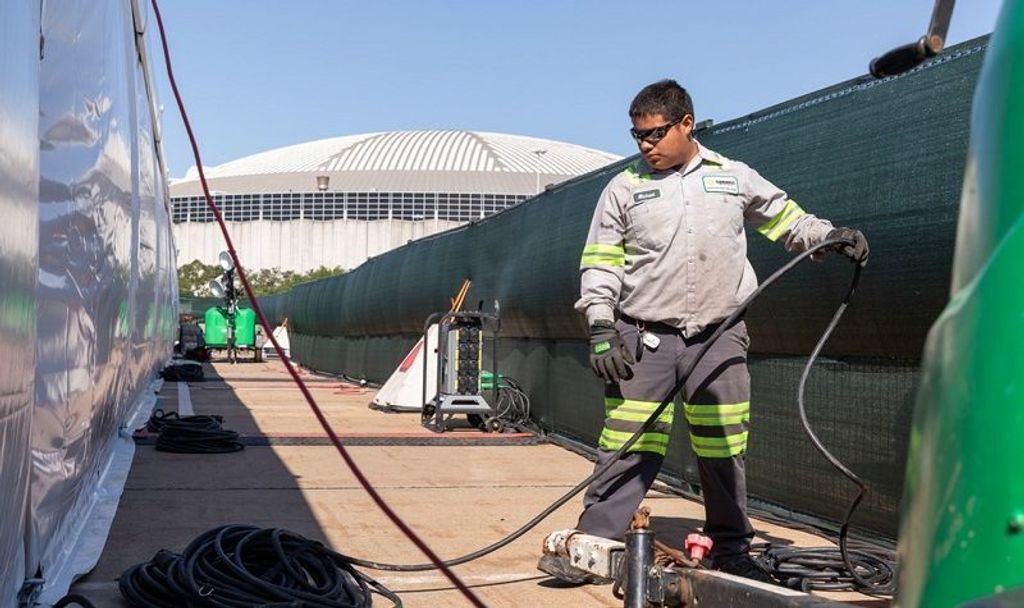 Social opportunities
Diversity
Our recruitment comes predominantly from the areas immediately around our locations, therefore providing opportunities for local people and providing a positive impact on local communities. Providing equal opportunities for all is a priority for the Group. We do not discriminate on the basis of a protected status, such as sex, colour, race, religion, native origin or age. In the US we are required by law to monitor ethnicity in our workforce and we maintain a diverse workforce with c. 30% of the US workforce identifying themselves as being non-white. We also gather diversity data as part of the recruitment process in the UK and seek to monitor our diversity, although the information held is less complete than data in North America where information has been gathered over a longer period. We are committed to providing opportunities for people across our organisation regardless of gender, ethnicity or other characteristic.
Employee wellbeing
It is crucial that our workforce is a healthy one, both physically and mentally, and we work hard to look after our people and help them look after themselves. When our staff are on top form, they provide the best service to our customers. We are also there to help when they find themselves in difficulties.