Operating through national networks in the US, Canada and the UK, we are present in a lot of local communities. We strive to have a positive impact and do this through job creation, charity support, volunteering and responding to emergencies. We continue to open new stores, bringing opportunities through recruitment, economic activity and a new avenue for local support into these communities. Our emergency response team continues to grow and we are able to support our communities, often as a first responder, in times of crisis. We maintain long-term charity partnerships, investing in key initiatives and supporting through our employee volunteering days. As we open more stores in new locations, our opportunity to deliver positive impact in our local communities grows. Alongside community support and investment, we consider it our responsibility to recruit locally as much as possible, providing economic opportunity and skills development for local people, including a focus on veterans and people not in education, employment or training.
Community engagement
Working with local and national charities is important to us, but the value we can bring to communities is broader than just supporting charitable causes. The social value generated by our operations, through providing recruitment and training to the communities in which we operate, our employees volunteering in local communities and providing disaster relief in times of crisis, are all ways that we support and engage with the communities we serve. A big part of our community impact comes from recruiting from the local community and training those team members, especially young people and veterans.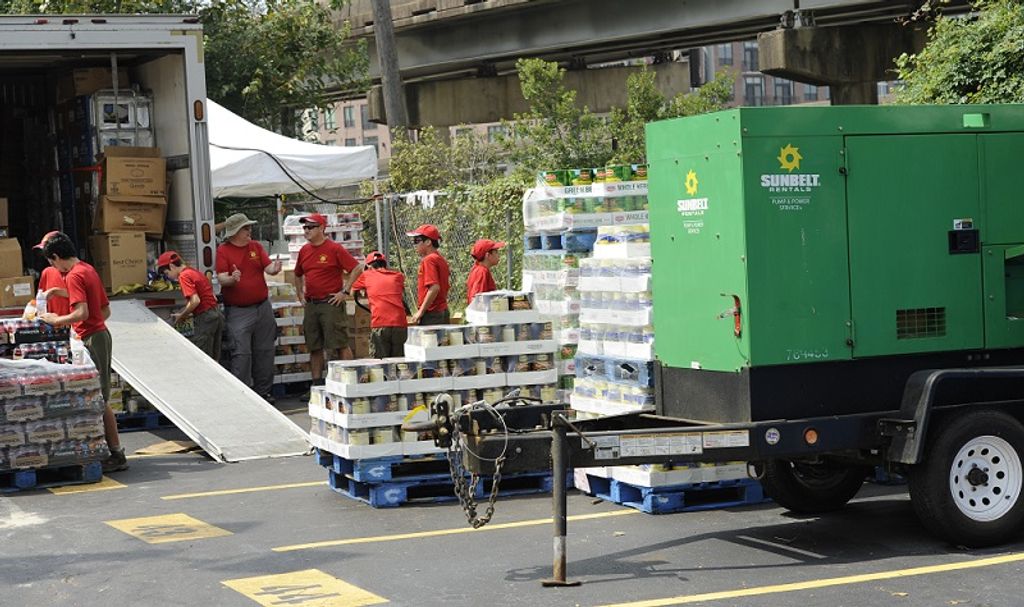 Recruitment
With our Sunbelt 3.0 strategy, we are in growth mode. We have targeted 298 greenfield store openings in North America and added 165 locations in 2022/23, 77 of which were greenfield locations. Recruiting the best new talent is critical for supporting these growth plans and this will benefit the communities we serve.
Our focus is on accurate recruitment which means finding the right people for the right openings and accurately communicating to candidates what the job entails alongside the benefits of working for Sunbelt. We are working to develop further our role profiles so as to provide candidates with better insight to the nature of roles within Sunbelt and to the nature of a career at Sunbelt during the recruitment process.
Charities
Gary Sinse Foundation
We are in the eighth year of our partnership with the Gary Sinise Foundation, which works to honour America's defenders, military veterans, first responders, their families and those in need. The Foundation does this by creating unique programmes designed to entertain, educate, inspire, strengthen and build communities. Through our partnership, we aim to raise funds for and awareness of the Foundation's work.
Charity partners
We continue to work closely with our other designated charitable partners. In the US, we work with the American Red Cross and its affiliates such as the Second Harvest Food Bank for which we have a food drive every November in the US. In addition to financial donations made to the American Red Cross, we also often send equipment and support to disaster-affected areas within the US.
In the UK, we work regularly with a number of charities, including CRASH, the construction industry's charity that helps homelessness and hospice organisations with their construction projects. This is our 13th year as patrons of this charity.
We are also very proud of our ongoing work in the UK with Weapons Down, Gloves Up, a charity which works to provide work opportunities for young people not in education, employment or training (NEETs), often taking them off the streets and opening up opportunities through the power of sport