We pride ourselves on having a high-quality, driven, conscientious and loyal workforce. We expect our staff to outperform consistently and in return, we invest heavily in their training and development as well as aiming to offer them superior reward and benefits.
Our employees are a key component of our competitive advantage because of the high quality service they provide to our customers. We have extensive programmes in place to ensure high standards of recruitment, training, levels of customer service and the appraisal, review and reward of our employees.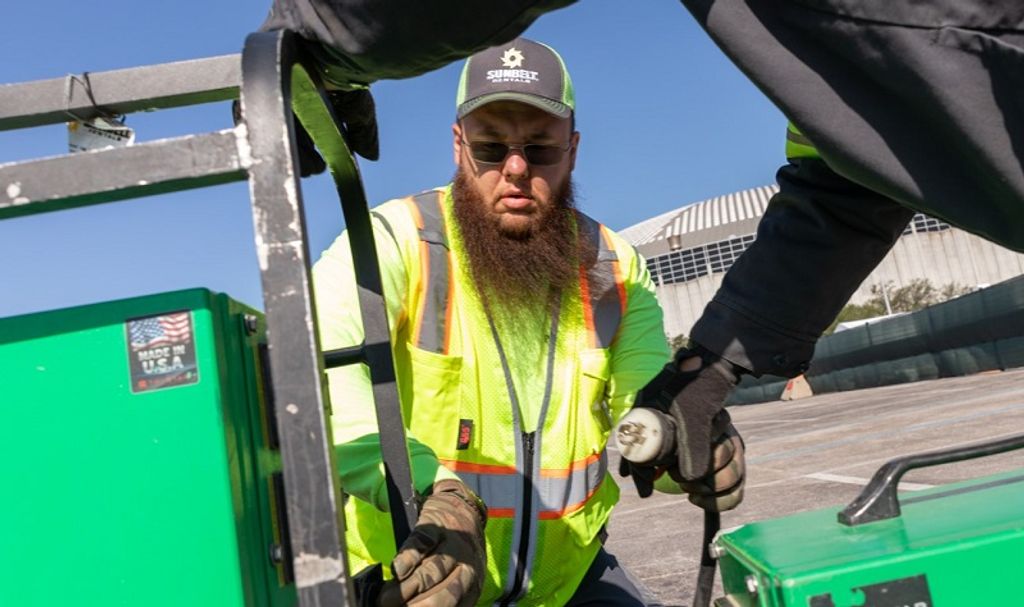 Recruitment
We use a wide variety of means to recruit the right people including local community agencies and contacts, minority and women's organisations, colleges and job fairs. We also aim to provide local jobs for local people. Employing the right people is nowhere more important than at trainee level. For example, the UK's apprenticeship programme continues to win awards for being one of the most successful and highly valued schemes in the equipment rental industry. We took on 52 trainees last year and we plan to recruit a similar number of apprentices in the coming year, as well as setting up an apprenticeships academy. Our apprentice programmes take between one and three years to complete and usually include outside training and a formal NVQ qualification, in addition to on-the-job training. We have six apprentice streams – plant maintenance, customer service, driver, electro technical, mechanical engineering and civil engineering. We are pleased that our efforts to increase diversity mean that 17% of our apprentices are female, which compares very favourably with the 9% female apprentices average for the construction industry. Our apprentice scheme also has an impressive 88% completion rate compared to the industry rate of c. 65%.
In the US, one of our most successful initiatives has been our work with the US military providing opportunities for quality veteran recruits looking to apply some of the skills they have learnt to a civilian career. They bring leadership and people skills and an ability to work under pressure - skills that are only gained through experience. Sunbelt has a long history of being a 'top-50' military-friendly employer, but we are no longer satisfied to be one in a pack. By launching a series of high profile campaigns supporting our veterans, while still upholding our tradition of attending military job fairs, we intend to be a true leader in veteran employment. From soldiers and sailors to airmen and marines, these veterans choose us because they believe in the way we do business. We leverage the power of Sunbelt by using principles like teamwork, integrity, loyalty and respect to help our customers and our employees lead better lives. In 2019 we were named one of the nation's top Military Friendly® Employers by VIQTORY, a service-disabled, veteran-owned small business that connects the military community to civilian employment, as well as providing educational and entrepreneurial opportunities. Our military recruitment campaigns include acknowledging veterans in our current workforce, as well as expanding our work with the Gary Sinise Foundation and participating in media events, such as 'Military Makeover'. With these combined efforts, Sunbelt US is determined to be the employer of choice for military veterans.
In the UK, we work in partnership with British Forces Resettlement Services ('BFRS') - a social enterprise created to help the armed forces community with their transition into civilian life. BFRS works with service leavers to provide them with the skills and opportunities they need to successfully resettle after leaving the armed forces.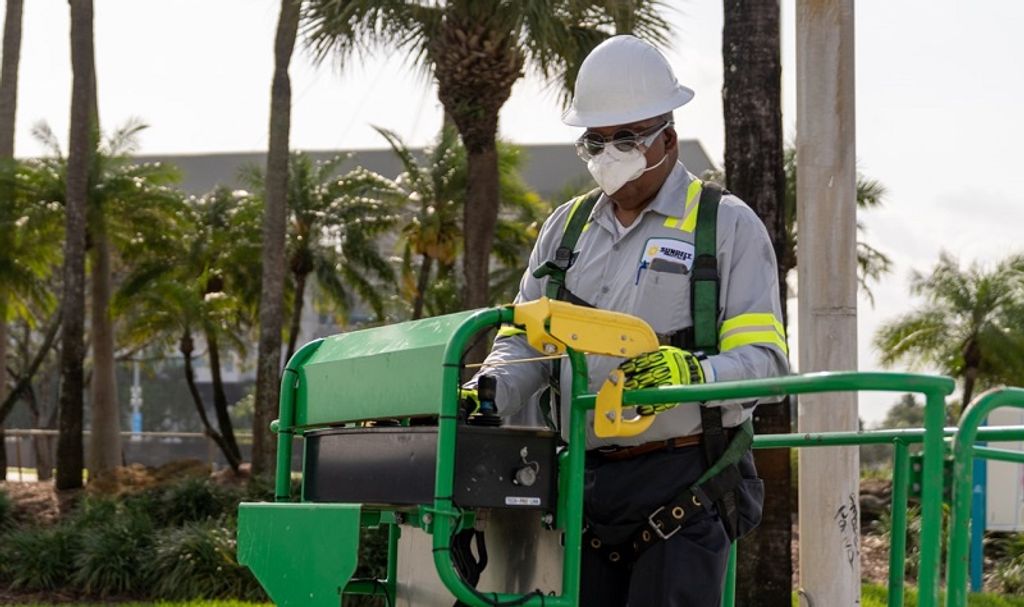 Career development and training
Training and development continues throughout the careers of our employees. Their welfare and job satisfaction is enormously important to us and our career development programmes are designed to enable staff to progress as far as they are able and willing. Particular emphasis is placed on the responsibilities of our store managers and workshop foremen to facilitate on-the- job training. Significant numbers of our employees remain with us for most of their careers, something which is increasingly uncommon. Several of our most senior staff started out at entry level within our stores and their continuity of employment is testament to our focus on employee development. You can find out more about training initiatives in our annual report.
Reward and benefits
We believe in treating our staff well and rewarding them for the effort they put in on our behalf. We use a combination of competitive fixed pay and attractive incentive programmes to reward and motivate staff and these drive our profits and return on investment. All eligible Sunbelt UK employees are paid the Living Wage (as recommended by The Living Wage Foundation) and Sunbelt UK is an accredited Living Wage Employer. In North America we adopted a Leading Wage to ensure all employees are paid an hourly rate in excess of the state and federal recommended rates. The Leading Wage programme was adopted initially in the US and rolled out to Canada last year.
Our sales force is incentivised through our commission plans which are based on sales, both volume and price achieved, and a broad measure of return on investment determined by reference to equipment type and discount level. We flex our incentive plans to reflect the stage of the cycle in which we operate, which we believe is an important element in retaining the confidence of our workforce through the economic cycle.
In addition to their core benefits, including pension and life assurance arrangements, we have an employee assistance helpline which offers free confidential support and advice to those in need.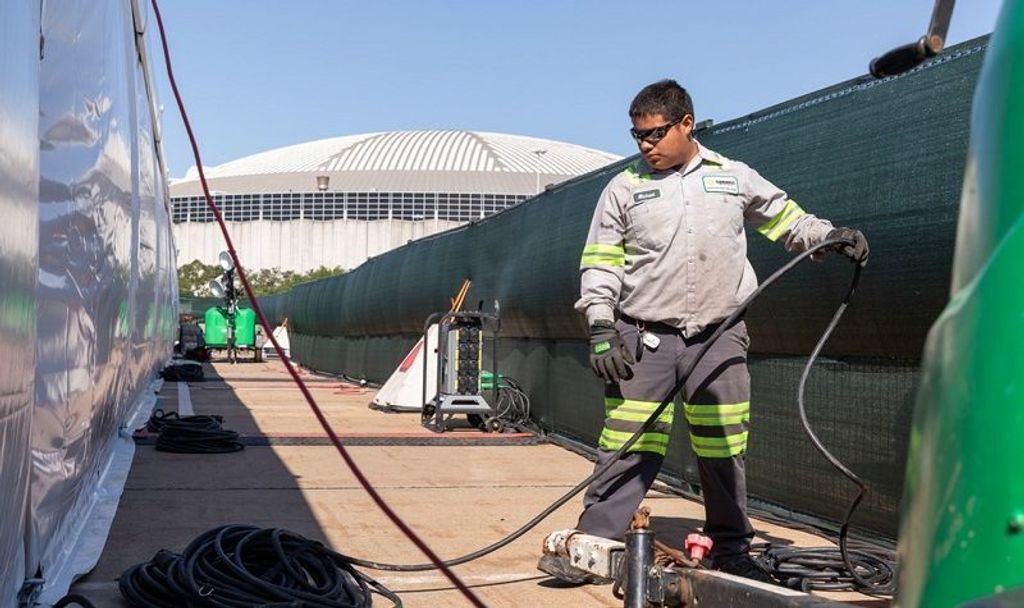 Diversity and equal opportunities
Providing equal opportunities for all our staff and employment diversity are priorities for Ashtead. Our recruitment comes predominantly from the areas immediately around our facilities thereby providing opportunities for local people and a positive impact on their community. We make every reasonable effort to give disabled applicants and existing employees who become disabled, opportunities for work, training and career development in keeping with their aptitudes and abilities. We do not discriminate against any individual on the basis of a protected status, such as sex, colour, race, religion, native origin or age.
In the US we are required by law to monitor ethnicity in our workforce every year and we maintain a diverse workforce. We also gather ethnicity data as part of the recruitment process in the UK and, through an Equality and Inclusion Survey, monitor our diversity. Increasingly, many local authority and public sector tenders request this kind of information. We are committed to providing opportunities for people from all ethnic groups and in both geographies we have good representation from ethnic minorities across the organisation. Sunbelt UK continued a company-wide focus on equality, diversity and inclusion, in order to make sure its workforce represents society as best as it can and is representative of the communities in which it works.
We aim to attract a broad and diverse mix of candidates and employees to our businesses at all levels. Nevertheless, our workforce reflects the nature of our business, the industry we operate in, and the markets we serve. A significant proportion of our workforce is mechanics, drivers and, in the UK, traffic management operatives, and these roles are predominantly undertaken by men. However, we also have areas of our business which attract more women, such as professional functions, sales and customer service. As a result our industry has traditionally had many more men than women; however, we do have women at all levels within the business including on the Board, within the senior management teams and as store managers, sales executives and apprentices. While we prioritise recruiting the best people for every role, we are working to make it easier for more women to join and progress within the organisation.
For more information on our performance in this area see our annual report.